If you are planning to build a website, you will need a capable and reliable web hosting service that offers market leading value for money.
Web hosting services are the foundation upon which the vast majority of websites are built. It doesn't matter if you are a medium sized business or a local florist.
If you want an online presence, then you will want to choose the best web hosting for your needs.
The web hosting service will provide you with the tools to help you build the best possible website for your online business or hobby and make it accessible on the Internet.
The most complete providers will offer a wide range of services: dedicated servers and their management, wizards for the creation of websites, e-mail addresses included, hosting for sites created with WordPress and more.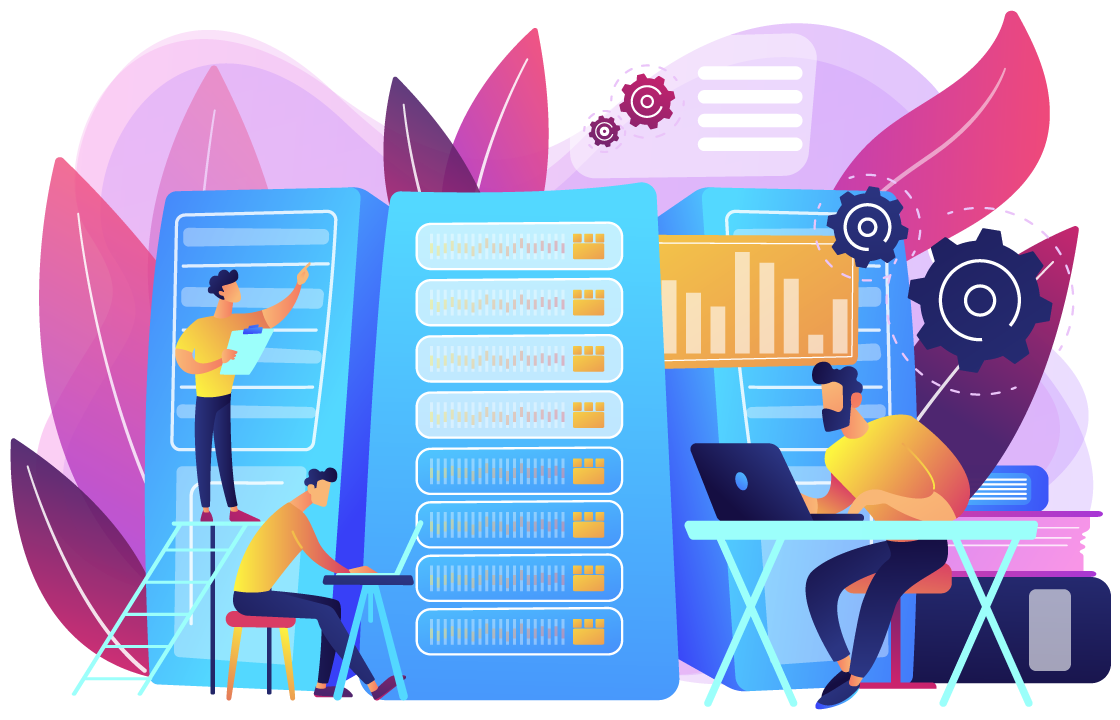 Web Hosting
Contact us for pricing and packages
Feel free to contact us with your business, we will find out the best packages suits to your business, while you can make your own packages as well.
Best web hosting services at a glance
Bluehost
HostGator
InMotion Hosting
Hostinger
GoDaddy
Tsohost
Wix
Siteground
Hostwinds
Weebly
Web Hosting: Our Essential Tips Before Starting
We've reviewed (and reviewed) more than 100 free and paid web hosting providers, so we know what makes these services "best". From our experience, we believe that these are the five most important things to remember when choosing …
You Always Get What You Pay For
If your website was created primarily as a hobby, this shouldn't matter. However, from a commercial point of view, it is often a false saving to opt for the cheapest, or worse, free offer.
How reliable is it?
Almost anyone can pretend to be a real website hosting and resell someone else's products. So, look at how long they've been around, if they have a contact address, who they really belong to, if they're making realistic promises, etc. Google could help you with this type of search.
Consider Online Website Builder Services
You don't need web hosting to be online and the tools to build an online website offer an interesting and compelling alternative. However, it's not possible to easily move content if you want to switch hosting, due to the proprietary nature of the publishing service.
Pay Attention to the Pricing Trick
The vast majority of web hosting providers offer low prices at the start of their contracts, and then raise them after the promotional period ends. It can happen 24, 36 or even 60 months after registration. Always look for the full cost of the service, without discounts or trial periods.
Know Your Limits
How comfortable do you feel about creating a website? Do you need outside help to understand the many ramifications (including legal and commercial ones) that publication entails?
Web Host Professional Service
A web host or web hosting provider is the medium that provides professionals, companies and individuals with the necessary technology to make their websites and web pages visible on the internet.
The providers hosting services require a higher and more stable level of connectivity than that of households, to ensure proper service delivery and prefer to stay the data in data-center (external or property) with a known delivery mode as "colocation" in the United States and "housing" in other countries.
We are operating in the field of web hosting since 2009 offering services based both on the traditional client-server model and on complex models such as Cloud and CDN, taking into consideration the evolution of users' needs on the internet.
Our plans include …
Web space
E-mail
Database
DNS management
Site builder
Free domain forever
24/7 assistance
Simple and intuitive customer area
SSL certificate
Firewall and anti-malware
…and much more!
All these tools will allow you to create and manage your online business independently, in the easiest and fastest way ever.
You can choose between different solutions hosting Linux and hosting Windows or corporate hosting suitable for web sites and high traffic blog by visiting our web site.
In short, you have come to the best resource on the web for choosing the best web hosting service. We will give you unbiased advice and advanced advice regarding cheap hosting, shared hosting, website builders and WordPress hosting providers.